Best Places to Propose in Peru
When it comes to finding the best places to propose in Peru, there are several beautiful locations that would be perfect for such a special moment.
It has been done millions of times before – the proposal – but, now that you have found the one that you want to spend the rest of your life with, you want to do this part in a really special manner. The proposal is always talked about many years after the wedding, and many are pulling out all the bells and whistles, trying to better the next guy.
But, if you had the best setting for that special proposal, you wouldn't have to do much else, but ask the question.
Proposal in Peru!
Besides the perfect Peru honeymoon destination in 2023, Machu Picchu has been listed as one of the most romantic places to propose to your future wife, but what many do not know is that there are so many other memorable spots in Peru to choose from too.
Taking nothing away from Machu Picchu, we wish to showcase the other cities and provinces that make up beautiful Peru and entice you to consider why they should feature on your list of romantic places to propose
We hope to engage your attention for a few minutes, take you on a romantic tour of Peru, and present Peru's most loved and romantic places to propose. We guarantee you will look at Peru in a different light after this encounter.
HUAYNA PICCHU MOUNTAIN IN MACHU PICCHU
Imagine taking your girlfriend on a little hike through Machu Picchu, to land up on the Huayna Picchu mountain, which overlooks Machu Picchu, getting down on one knee and asking for her hand in marriage.
With the Incan trail behind you, the Incas lost city of Machu Picchu below you, and a magnificent sunrise illuminating your face, why wouldn't she say yes?
PLAYA POCITAS IN MÁNCORA
A sunset dinner with the beaches of Mancora as a back setting, we couldn't imagine a more luxurious romantic getaway in Peru, not to mention a ring nestled in the bottom of a champagne glass.
Mancora offers much for the adventurous spirit and if you do consider the act of proposing as one to appear on that list of most romantic private beaches in the north of Peru, then you need to consider Playa Pocitas, tailor-made for couples Peru style. A romantic dinner whilst the sun sets – sound good?
Playa Pocitas in Mancora
PROPOSE IN PARACAS
The capital of the Paracas district boasts many drawcards,
namely, the Islas Ballestas, where you can take a day sail or enjoy the Bahia of Paracas in a Luxury Private Yacht with your partner and give you the best experience in Peru, Paracas National Reserve a mystery, you feel the sea breeze you will appreciate the sea seals and see The Chandelier is a carved out engraving in the sand, another option is Romantic Picnic in the desert of Paracas
You can choose the most ideal option To make the moment special and celebrate with your partner.!!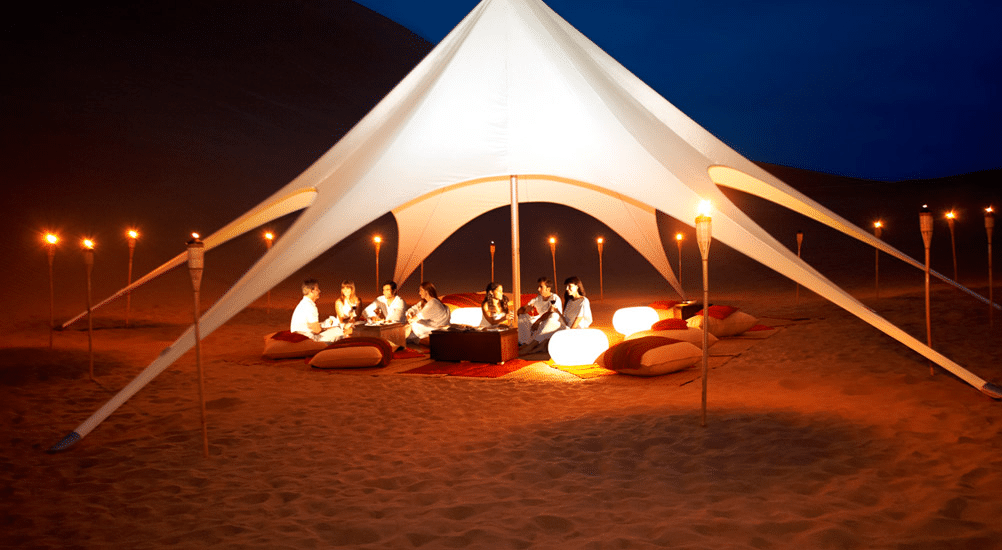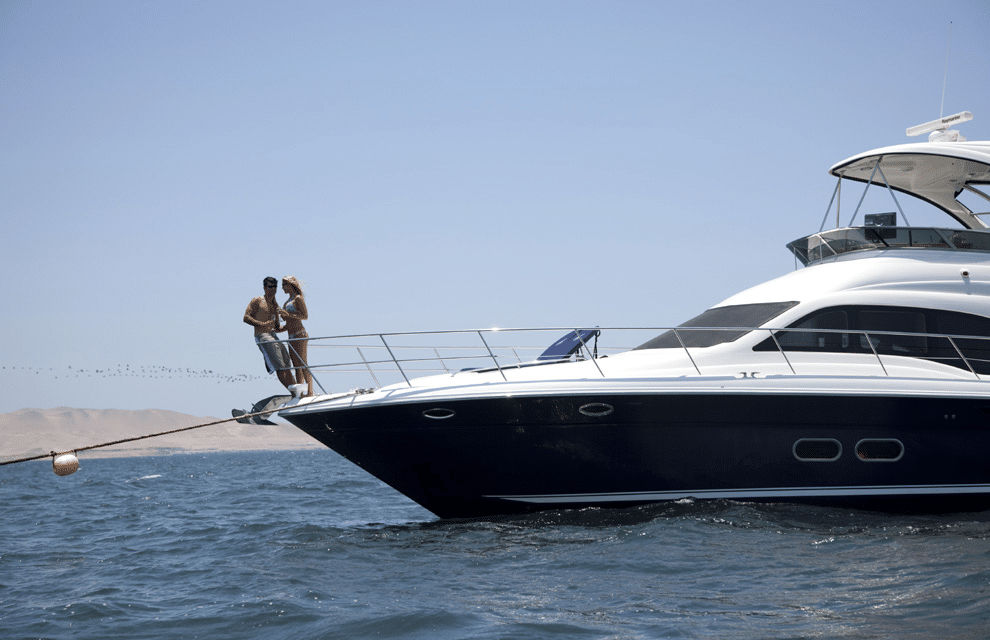 THE SACRED VALLEY IN CUSCO
The Urubamba River flows and the locals rise to mesmerizing sunrises secure in their valley. You and your beloved could be enjoying a picnic in front of this river, a secret ring placed carefully amongst your delicious foods and beverages, for your beloved to find.
If that doesn't appeal to you consider a romantic tour to the ancient Pisac or Ollantaytambo ruins. We are sure you will find the perfect time and place to pop that question amongst the ghosts of days gone by.
LAKE TITICACA IN PUNO
The birthplace of the ancient Inca, a more authentic and romantic setting you couldn't ask for. Take your love for a sunset cruise, enjoy the nature and sounds that surround you, and make your proposal one to remember forever. Lake Titicaca is known for its still and reflective waters, so for a peaceful proposal..

Give her an Andean-style serenade and make a memorable proposal!!.
PUERTO MALDONADO IN TAMBOPATA
The gateway to the Amazon jungle, you are in for a real treat as you continue with your Peru romantic trip. While this is not the Ritz, you can be treated like royalty out here in Puerto Maldonado.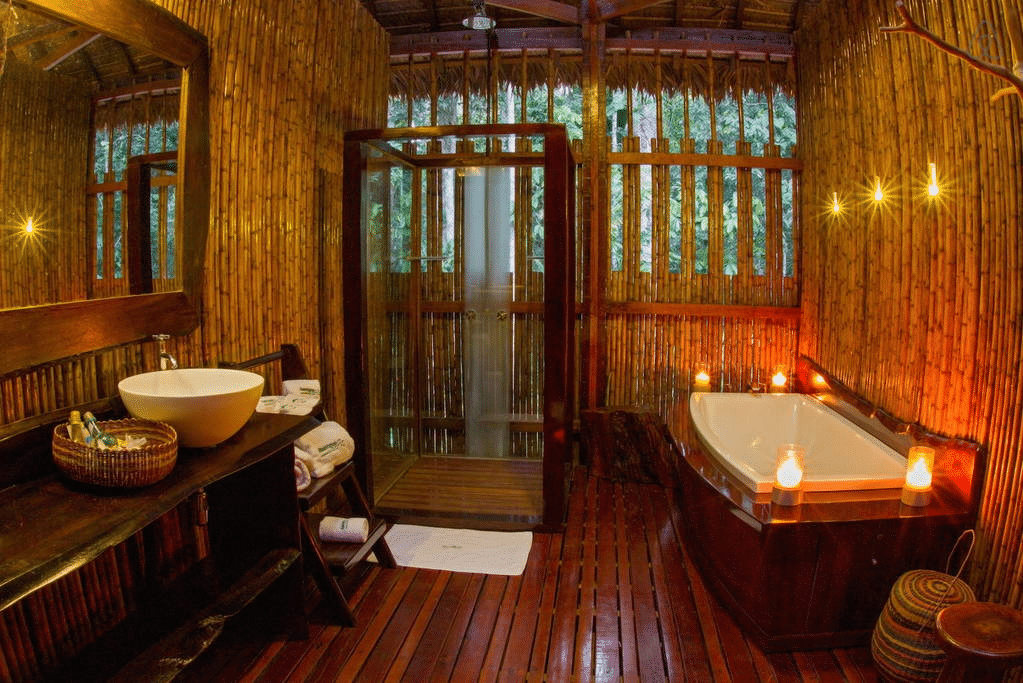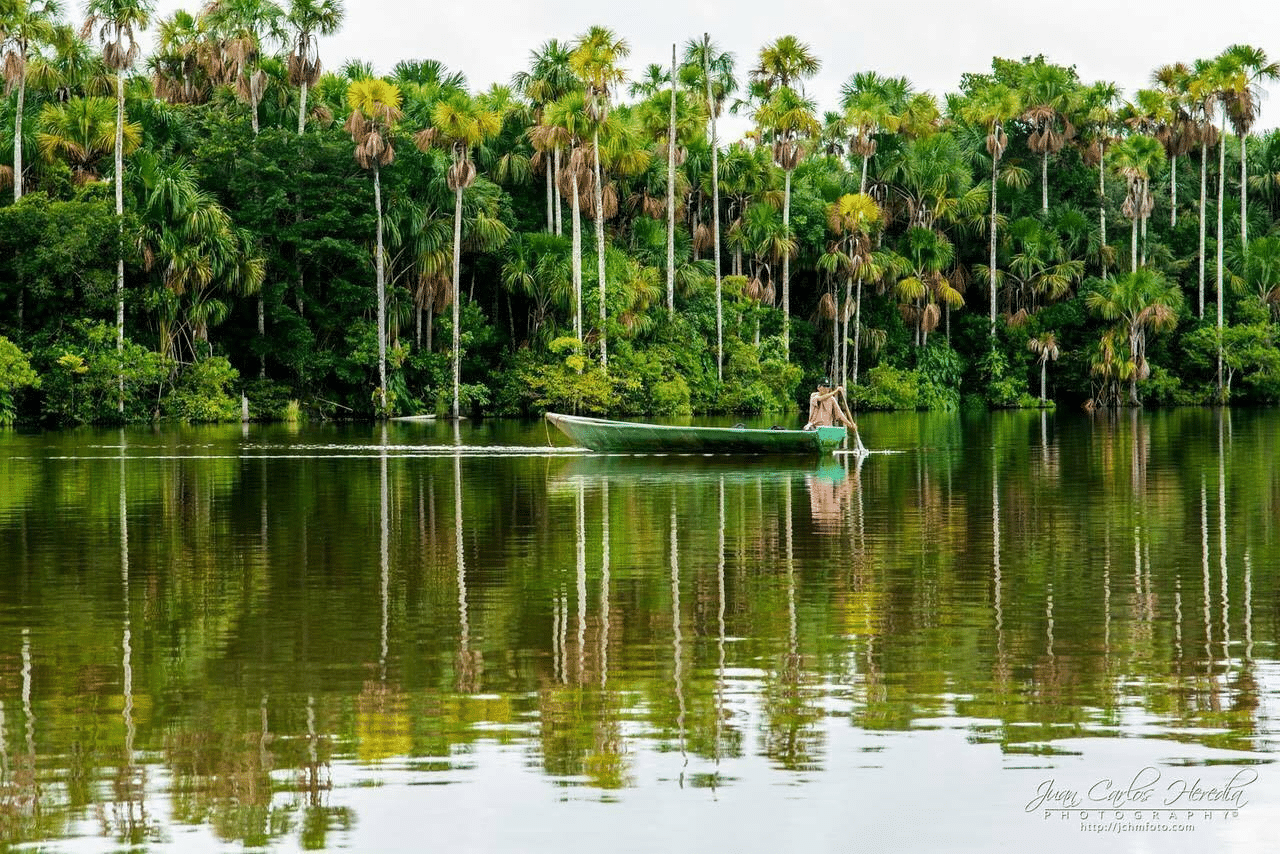 Take part in an Incan Flower Bath, breathing in all the powerful energy from the local flora. And, when the moment is right, slide on over and settle that ring on her finger for the perfect proposal.
CAÑON DEL COLCA IN AREQUIPA
Move aside Grand Canyon; the Cayon del Colca is much deeper and way more magnificent. Impressive doesn't seem like a good enough word for this relic. And, if you are feeling the love, shout your proposal across the air, and wait for the echo to just doubly seal in your commitment to your girlfriend. A great suggestion, if you really want to put extra effort in, find out what "will you marry me" in Quechua, the local language of the Cabanas. We are sure this will beguile her – nothing like a foreign language to set the night on fire.
SALKANTAY TREK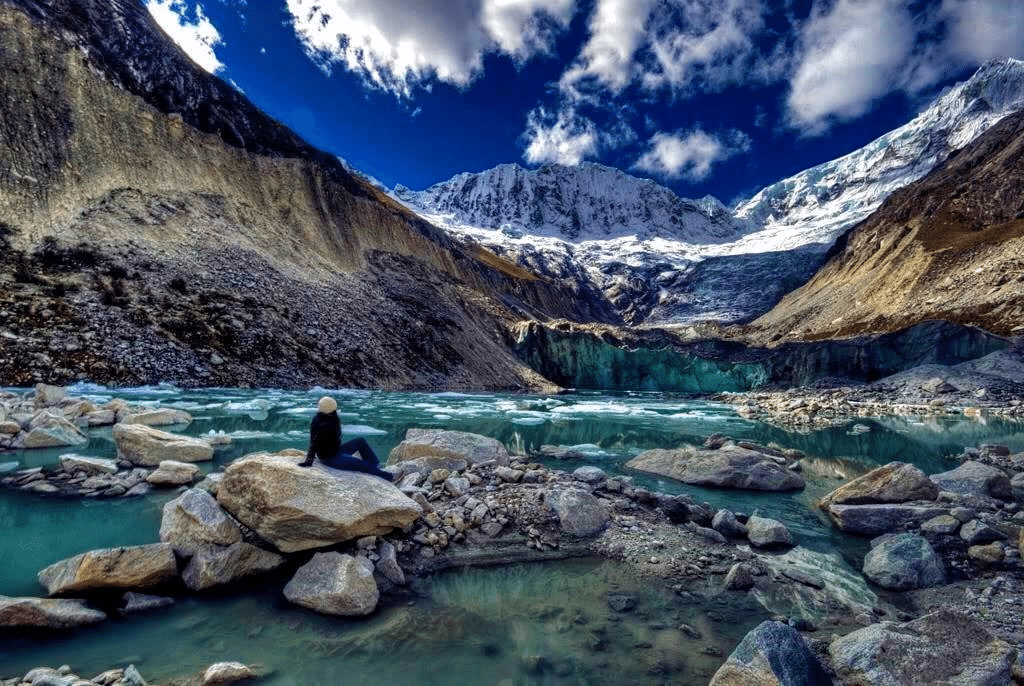 Fancy yourself a bit of a fit and fiery adventurist; take your partner for the 5-day hike on the Salkantay Trek, which ends up in Machu Picchu. While you will both feel the efforts of the days hiking, you will be treated to personal massages and gourmet dinners at night, whilst sleeping in a "glamp" style tent. What better way to start your love journey off than with the one you are going to spend the rest of your days with?
These are just a few of what Peru has to offer in the way of luxury romantic getaways and can be considered for luxury Peru honeymoon options too. Either way, your romantic tour won't be complete without popping that question, Which travel agency will be ideal to design a dream trip Inca Trail Travels Specialist in Luxury and Romance Holidays?